Ear pain has a number of different causes. Some of these will resolve on their own, while others may require medical treatment.
Common Causes of Ear Pain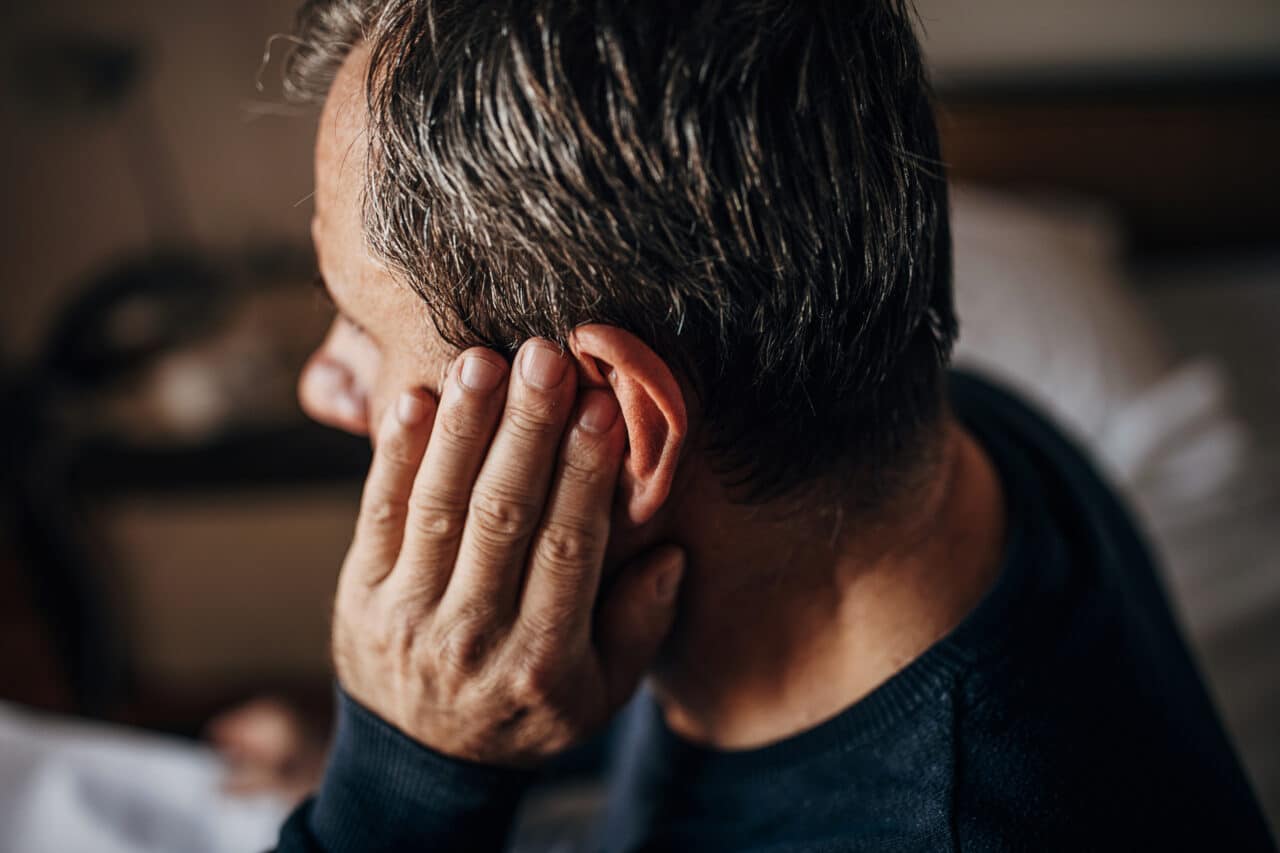 Middle ear infection. Ear infections occur when fluid builds up in the middle ear. They often happen after respiratory infections. Children are much more likely to experience ear infections than adults, but they can occur at any age. Other symptoms include fever, fullness in the ear, fluid drainage, and sometimes difficulty hearing.
Swimmer's ear. This type of infection affects the skin of the ear and happens when water gets trapped in the ear canal. As the name suggests, it often happens after swimming. However, it can happen after showering or taking a bath as well. Symptoms include ear pain, swelling and fluid discharge. Swimmer's ear is effectively treated with antibiotic drops and should resolve within 7-10 days.
Earwax buildup. Optimal levels of earwax are needed to keep your ears healthy and clean. However, too much can cause buildup leading to symptoms like pain, pressure in the ear and even temporary hearing loss. If you suspect earwax buildup, do not try to remove it yourself with a cotton swab, as this could push the wax further back and even cause injury. Instead, make an appointment with an ENT specialist for safe earwax removal.
Pressure changes on airplanes. Many people experience ear pain or a feeling of fullness in the ears when flying, in particular when taking off or landing. This is because of the changes in air pressure. If this is a problem for you, consider picking up some gum to chew or nasal spray to use 30 minutes before takeoff the next time you head to Alexandria International Airport. Drinking water, yawning, or slowly breathing out while plugging your nose and closing your mouth can also help relieve symptoms.
Hearing aids not fitting properly. If you're new to hearing aids and they are causing discomfort, you may not be putting them in properly or they may need to be refitted by your audiologist. Even if you've had your hearing aids for some time, if they are suddenly causing pain, it may be because the shape of your ear has changed over time. Your audiologist can modify and adjust to ensure a more comfortable fit.
When To See a Doctor
You should contact your doctor if your ear pain lasts for more than a few days. If they suspect an infection, they might wait and see if it clears on its own. However, in other cases, antibiotics might be needed.
Also, be sure to visit a doctor if your pain is accompanied by a high fever, hearing loss, severe pain, vision changes, facial paralysis or any other new concerning symptoms, as these may be signs of a serious health condition.
For more information or to schedule an appointment with one of our experts, call Red River ENT Associates today.