We're at that point in the year where it seems like everyone is coming down with something. A lot of coughing, sniffling and sore throats.
If your sore throat is from a respiratory infection like a cold, it usually goes away in a few days. However, if the soreness lingers for weeks or comes back regularly, it's considered a chronic sore throat, also known as chronic pharyngitis.
Symptoms of a Chronic Sore Throat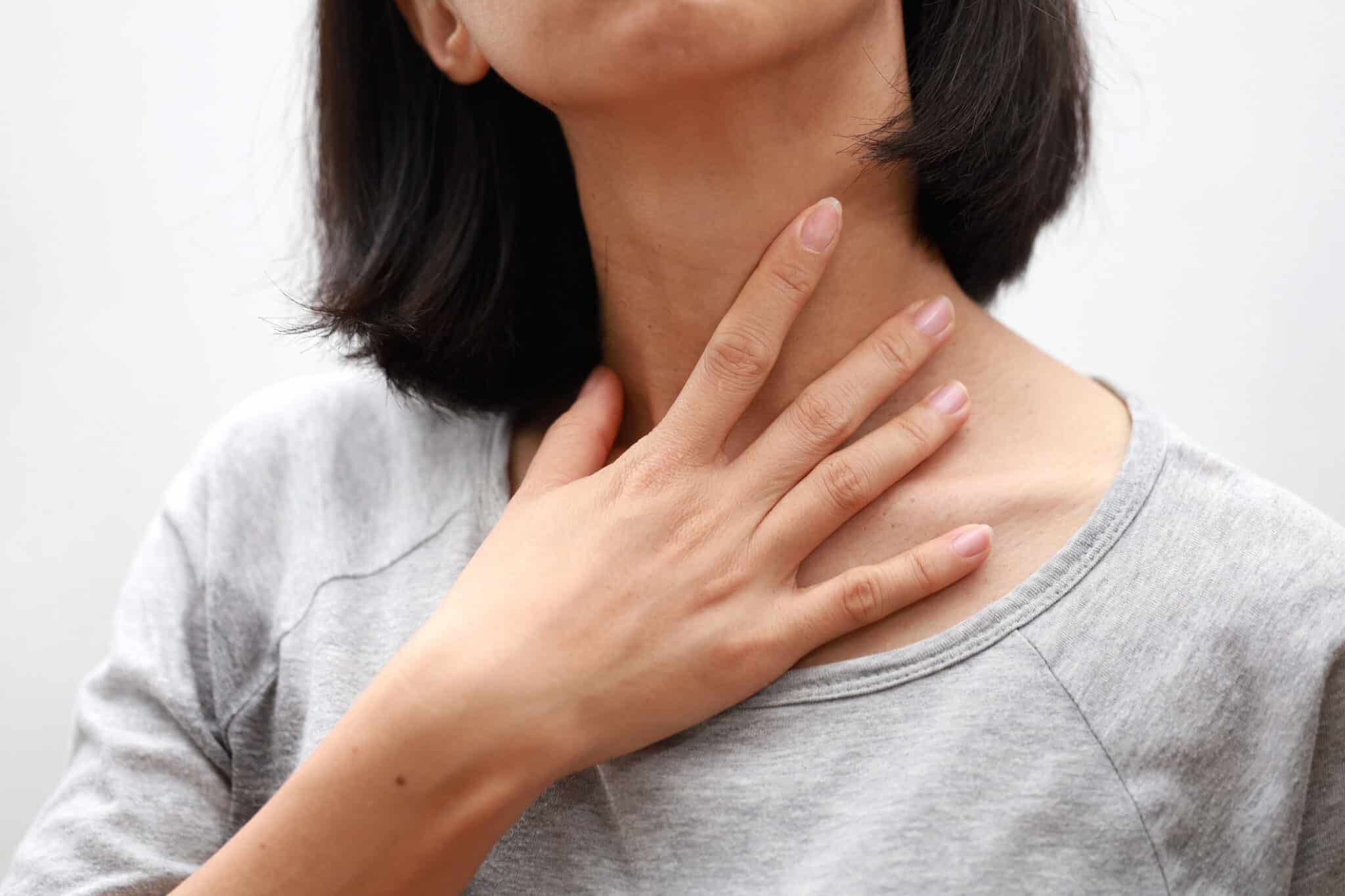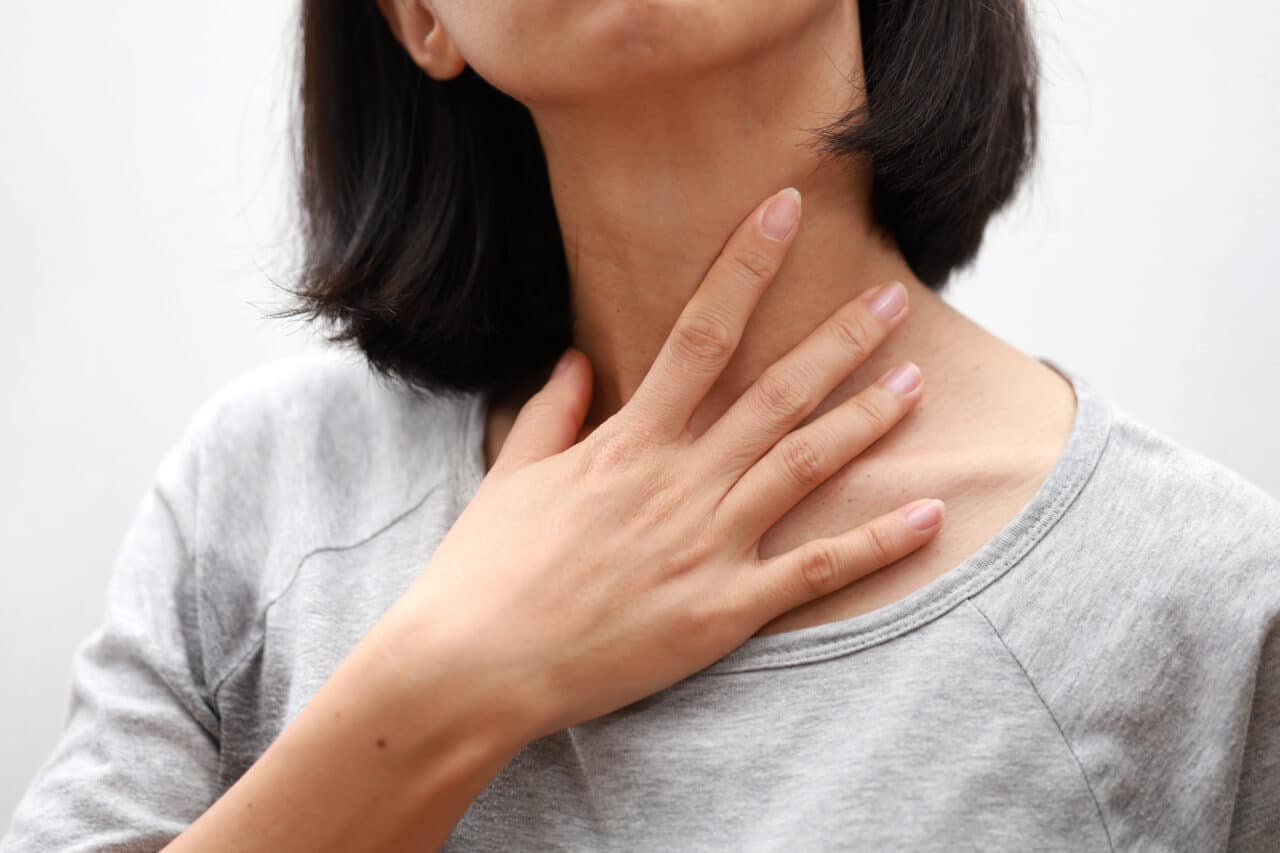 The symptoms of a chronic sore throat are similar to that of acute throat soreness. However, it's considered chronic if it lasts more than 10 days. Signs and symptoms include:
Pain in your throat
Difficulty swallowing
A tickling or scratchiness in your throat
A sensation of something stuck in your throat
Swollen glands in your neck
A tired or weak voice
What Causes Sore Throat To Linger?
A chronic sore throat can have many different causes, and figuring out what is causing your symptoms is essential for treatment. In a study of 1580 patients with a chronic sore throat (longer than 12 weeks) the most common causes were "chronic tonsillopharyngitis, gastroesophageal reflux disorder, submandibular sialadenitis, and laryngopharyngeal reflux disorder, respectively."
Let's examine a few of these in greater detail:
Tonsillitis: A condition where your tonsils become inflamed and infected.
Gastroesophageal reflux disorder (GERD): Also known as acid reflux, is when stomach acid gets up to your esophagus and causes symptoms like heartburn.
Laryngopharyngeal reflux (LPR): Similar to GERD, except stomach acid gets into the back of the throat, causing pain and irritation.
Other causes of chronic sore throat include allergic reactions and environmental pollutants. In rare cases, a chronic sore throat can be a sign of throat cancer. It will often be accompanied by shortness of breath, lumps in your neck and bleeding in your mouth or nose.
Treating a Chronic Sore Throat
When it comes to your treatment options, your first step is to visit your healthcare provider to determine the cause. Treatment options for different conditions include:
Antibiotics
Tonsil removal
Avoiding environmental pollutants
Taking allergy medication and avoiding your triggers
Making dietary changes or taking medications to reduce acid reflux
Home Remedies for Throat Soreness
While not cures, you can help ease your throat discomfort with several at-home remedies, including:
Gargling warm salt water
Taking a tablespoon of honey or mixing it in with your favorite tea
Drinking lots of water
Using over-the-counter pain relievers like Tylenol or Advil that can be found at Sentry Drug or other local pharmacies
For more information on treating your chronic sore throat or to make an appointment with one of our specialists, call Red River ENT Associates today.