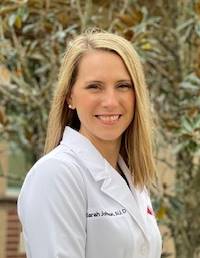 Sarah M. Johnson
Au.D., CCC-A
Dr. Johnson joined our practice in March 2013. She received her undergraduate degree in Human Resources Management from Louisiana Tech University in Ruston, Louisiana. She then completed her graduate degree from Louisiana Tech University in May 2011. She completed her fourth year residency at the ENT Center of Central Georgia in Macon, Georgia. Her interests are diagnostics and hearing aids in both children and adults. Dr. Johnson was born and raised in Colfax, LA. She enjoys spending time with her family and traveling.
Dr. Johnson is a fellow member of the American Academy of Audiology and holds her Certificate of Clinical Competency with the American Speech-Language and Hearing Association.
A Word from the Doctor…
"It's an awesome feeling to go to a job everyday that you love and are very passionate about. As an audiologist I have the privilege of helping others discover their deficit and find a way to improve their communication abilities. The best part of my job is seeing the faces of patients and their loved ones when I turn on a hearing aid for the first time. It's a true blessing to be such an integral part of helping the lives of others. It's also an honor to work at such a thriving practice with great doctors and co-workers."
– Sarah M. Johnson, Au.D., CCC-A
Fellow
American Academy of Audiology
Certificate of Clinical Competency
American Speech-Language and Hearing Association
Bachelor of Science
Human Resources Management, Louisiana Tech University, Ruston, LA, 2006
Au.D.
Doctor of Audiology, Louisiana Tech University, Ruston, LA, 2011